Outreach, Education & Community Events
As important as Sunday Worship is, our life together is filled with many opportunities to serve others and to experience community. Our work in the community is guided by the clear injunction Jesus gave us in Matthew 25:
"Come, you that are blessed by my Father, inherit the kingdom prepared for you from the foundation of the world; for I was hungry and you gave me food, I was thirsty and you gave me something to drink, I was a stranger and you welcomed me, I was naked and you gave me clothing, I was sick and you took care of me, I was in prison and you visited me."
Our practice of outreach is always centered in prayer, scripture, and our relationship to one another. After a period of discernment, the Programs Committee has come to the following guiding principles for outreach at the Church of the Messiah:
We are called to be servant hosts to the neediest and forgotten.
We are called to provide the widest possible opportunities for congregation members to create a community of service.
We are called to draw on the breadth of our time, talent and treasure and to freely share them without expectation of recognition or thanks.
We are called to actively seek out new ways God may be calling us, listen for the voices of the forgotten and respond.
We call upon the presence of the Holy Spirit to help us live out these principles and discern where we may go in the future.
In response, Messiah directly supports outreach activities through financial grants, donations of material goods, volunteer hours and educational activities aimed at raising community awareness about the needs of the underserved. Our most active programs at Messiah are listed below.
Programs
Jayne Brooks Food Pantry
Our weekly pantry provides a range of nutritious perishable and shelf stable foods, as well as personal care and household items, to our neighbors in need every Friday 10am – 1pm. Learn more about this program.
Third Thursday Luncheon and Shelter Dinner
This is a ministry in 3 parts:
1. On the 3rd Thursday of each month the community is invited into the parish hall for a low-cost lunch and fellowship.
2. The proceeds from the lunch are donated to a local charity.
3. Extra food is prepared and delivered to a homeless shelter for dinner that evening.
Refugee Support
In early February of 2022, the Episcopal Church of the Messiah in partnership with the Rotary Club of Rhinebeck undertook the sponsorship of a refugee family from Afghanistan. Working closely with the International Rescue Committee, we made a commitment to house and care for a family fleeing the grave dangers following the collapse of the American supported government in Afghanistan. Read more.
Emergency Grant Fund
When Covid happened, it became clear that there would be members of our community with needs that fell outside the social service system (due to immigration status, sudden employment changes, and other urgent life events). This fund was created in response to parishioners and community members reaching out to Messiah with offers to help. The grants are designed to meet housing, utilities, and unreimbursed medical expenses; the identities of all grantees are protected. The fund is managed by a committee that discerns how best to distribute funds on an ongoing basis.  Since its inception in 2020, this fund has granted nearly $100,000 to members of the community — from Poughkeepsie to Germantown.  A categorized list of disbursements appears in Messiah's Annual Report.  Please contact Fr. Richard at corgirm@aol.com if you'd like to contribute to this fund.
English as a Second Language
Stay tuned for more info!
Church School
From September to June, our Church School for kids ages 4-11 meets weekly, gathering as a group on Sundays in Donegan Hall for a welcome prayer and then breaking out into smaller groups for projects, crafts, discussion, and learning with our teachers in our classrooms upstairs; students are then escorted by teachers to church before the start of communion.  Church school teachers are trained, dedicated members of the parish who have experience and/or interest in teaching young people. Learn more HERE.
Messiah Connections
This program attempts to keep our church community connected even though people may be homebound for numerous reasons.  A small group of volunteers writes to our homebound members from time to time so that they know their friends at Messiah are thinking of them. 
Poetry Forum
This group meets weekly via Zoom to explore the work of a wide range of poets.  The forum focuses on one writer at a time and lasts a few months.  Writers covered in the past included Walt Whitman, Langston Hughes, Elizabeth Barrett Browning, and Emily Dickinson.  Please contact the parish office for more information.
Congregational Enrichment
This is a "program of programs" seeking to add activities not currently offered at Messiah that parishioners would like to see developed.  It is our goal to add selections to existing programing like the poetry forum that might also interest our northern Dutchess community neighbors as well.  Offerings being formulated include a seminar series on affordable housing for our area supported by a Diocesan grant award; Sacred Ground, a video and race dialogue series designed for our time ; reading or study groups; support groups with various areas of focus; and small dinner meetings in our homes on various topics of interest.  Updates and announcements will be posted in the weekly email and our Order of Worship bulletin.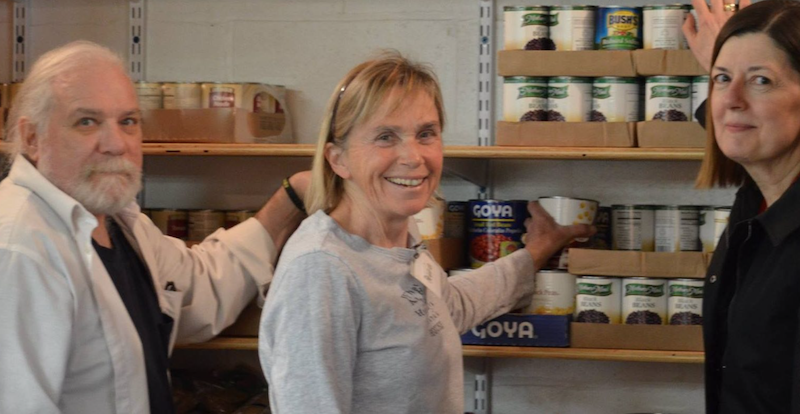 In addition to these ministries, Messiah supports Crop Walk, Dutchess County Coalition for the Homeless, Hudson River Housing, IRIS Refugee Program, Larrynaga Sister, Violet Avenue School.
To learn more about Messiah's programs or to get involved, email the Parish Office.