Our Rector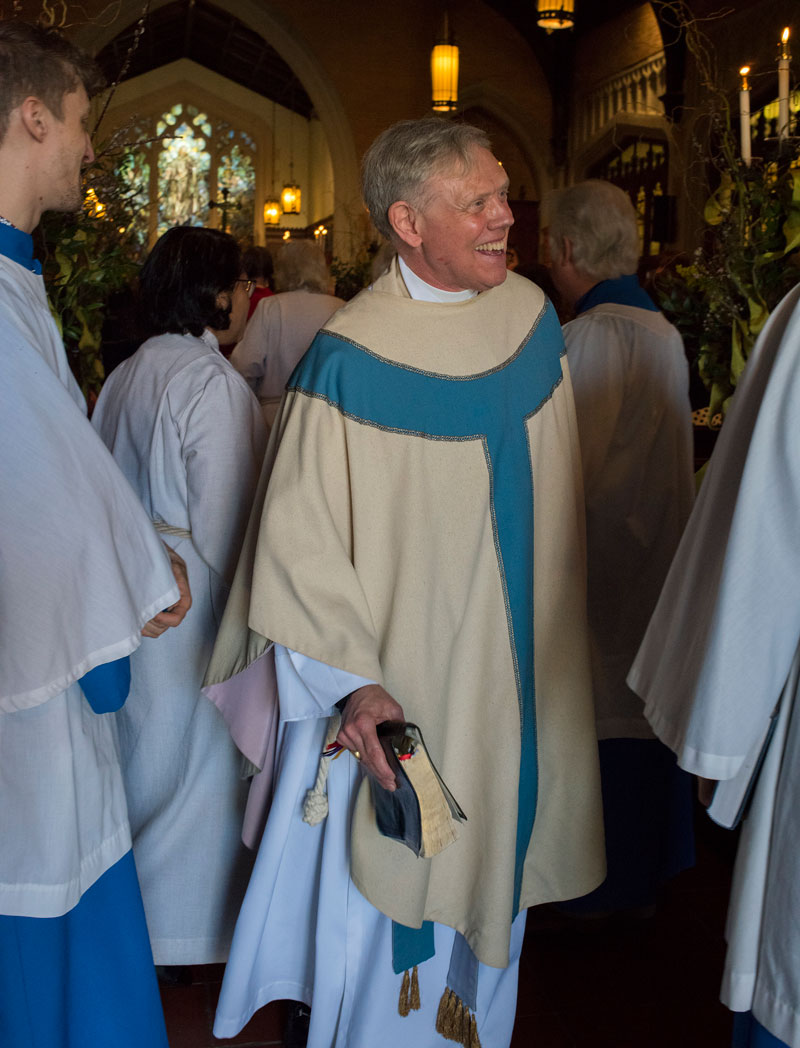 Fr. Richard McKeon is a native of the Hudson Valley, having grown up in Westchester county. He attended high school in Ossining and Chappaqua and went to Middlebury College in Vermont. He was an American Studies major, focusing on literature and history. Architecture has always been a passion of his, and one of the joys for him of coming to Messiah, was the beauty of the church building.
After college Fr. Richard worked for five years at Tiffany and Co. in New York in their corporate sales department. While living and working in the city, Fr. Richard began attending a small Episcopal Church on the upper west side, St. Ignatius of Antioch. While there he was asked to teach church school and that was the beginning of his call to ordained ministry.
In 1982 Fr. Richard enrolled at an English theological college in West Yorkshire, called the college of the Resurrection. The training they offered focused on parish ministry with the classic emphasis on pastoral care, teaching and liturgy. In 1984 Fr. Richard completed his ordination training with a degree from Yale Divinity School in New Haven, Ct. He was ordained a deacon in June of 1985 by Bishop Paul Moore and ordained a priest by Bishop Horace Donegan in December of the same year. He served as curate at St. John's Episcopal Church in Getty Square, Yonkers from 1985 to 1988. In 1988 Fr. Richard was called as priest in charge to Zion Episcopal Church in Dobbs Ferry. He served there 22 years. While there, he also served as an assistant to Bishop Catherin Roskam, Suffragan Bishop of New York.
In 2010 Fr. Richard began a process of discernment with The Epsicopal Church of the Messiah that resulted in the vestry offering him the position of Rector, which he joyfully accepted. Fr. Richard and his partner Tim Lewis live with their flat coated retriever, Kipling, just north of Rhinebeck in Clermont. Fr. Richard is a member of the Millbrook Garden Club and has served on the board of the historic site, Clermont. He loves to read, garden collect ocean liner memorabilia, concentrating on the RMS Queen Mary and the SS United States.